Shop Vīdl Messages Collection
Our messages are not only designed to encourage you throughout your day, but all who read it as well. To begin building a bottle, click on a vital (vīdl) message below, then select your bottle color, lid type, and base color. Want to make it more meaningful? Personalize it with a name (up to 28 characters).
What makes our product different?
The vīdl bottle is a 20 oz, double-wall, vacuum-insulated stainless steel bottle with a twist-off, sealed storage compartment. Fits in your cupholder, doesn't sweat, is highly customizable.
Choose your bottle color, base, lid, and even add engravings to make it uniquely your own.

Fits in
car cupholder
Twist-off, storage
compartment

3 lid
options
Can A Water Bottle Really Change the World?
Probably not, but the people carrying it can. Join our community of world changers.
32
Families provided
with Clean Water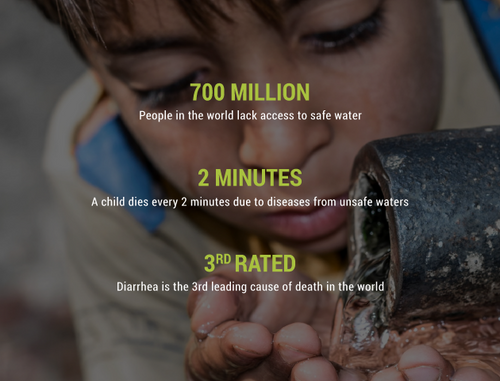 Water is Vital to Life!
A portion of every bottle sale helps provide clean drinking water to families in need.
Thirsty Child is a faith-based global non-profit organization dedicated to helping eliminate the global water crisis. Through our partnership, we are able to remind these individuals how vital they are too! Thank you for making an impact on our world and being vital to these families.
Thank you for making an impact to our world and being vital to these families.
Join our Community
Hear how people are spreading kindness within our communities - making a vīdl impact! Be the first to know about new products, specials, and exclusive offers! Sign up to receive emails:
What People are Saying about Vīdl
This is more than just a water bottle; it is a constant reminder that each of us are VITAL and loved!
– Jumpin Beans
If you're looking for a great gift for friends or family or even yourself, then I totally recommend the Vidl Stainless Steel Water Bottle With A Social Mission. After all, we could all use a bit of inspiration in our lives, right?
– Shop With Me Momma
I keep my Vidl water bottle with me throughout the day, and I enjoy ice-cold water all day long. I just can't stop sipping from it. This is my very first personal water bottle, and I don't know how I ever lived without it!
– All Beautiful Mommies
The Perfect Water Bottle for The People Who Are Vital in Your Life, including ourselves
– The Mommies Review
Build your own bottle in just 3 steps! Users Can Send a Message on a Bottle With vīdl, Reminding Loved Ones They Are VITAL to Them and to This World.
– Salty and Stylish
Their motivational message bottles are amazing. They each carry a message meant to lift, encourage or inspire you. This is truly an amazing gift for a friend, relative, teacher, or coach.
– Famadillo
I love the vīdl water bottles we gifted our staff. They were personalized and branded. It was a great way to share joy with our employees while putting a positive quote and their name on each bottle.
– Jillian Tedesco, Founder & CEO at fit-flavors